Tres cómics perpetrados por aquí su seguro servidor aparecen este mes de Junio. Helos aquí, con sus correspondientes fechas de salida en USA:
-Young Allies #1: ¡Debuta la serie protagonizada por Nomad, Firestar, Gravity, Araña y Toro! Fecha de salida, 9 de Junio.¡ACTUALIZACIÓN! ¡He aquí una preview en Newsarama! ¡Y MÁS ACTUALIZACIÓN! La preview comentada por aquí el que suscribe, en Zona Negativa!
-Age of Heroes #2: Segunda entrega de la antología que introduce The Heroic Age en Marvel. En este número, 11 páginas de Gravity, con guión de Sean McKeever y dibujos del que suscribe, como aperitivo de la nueva serie do Young Allies. No es imprescindible para entender lo que ocurre en la serie… ¡Pero está muy bien!. Para el 16 de Junio.
-Captain America #607, con el complemento de Nomad incluido. Esta es, si no me fallan las cuentas, la ultima de las entregas de Nomad en solitario que he dibujado. Y una de las que mas me ha gustado. A la venta el 30 de Junio.
Ale, no dirán que no estaban avisados. Y no se preocupen que la avalancha es solo este mes, luego ya volvemos al número al mes de toda la vida…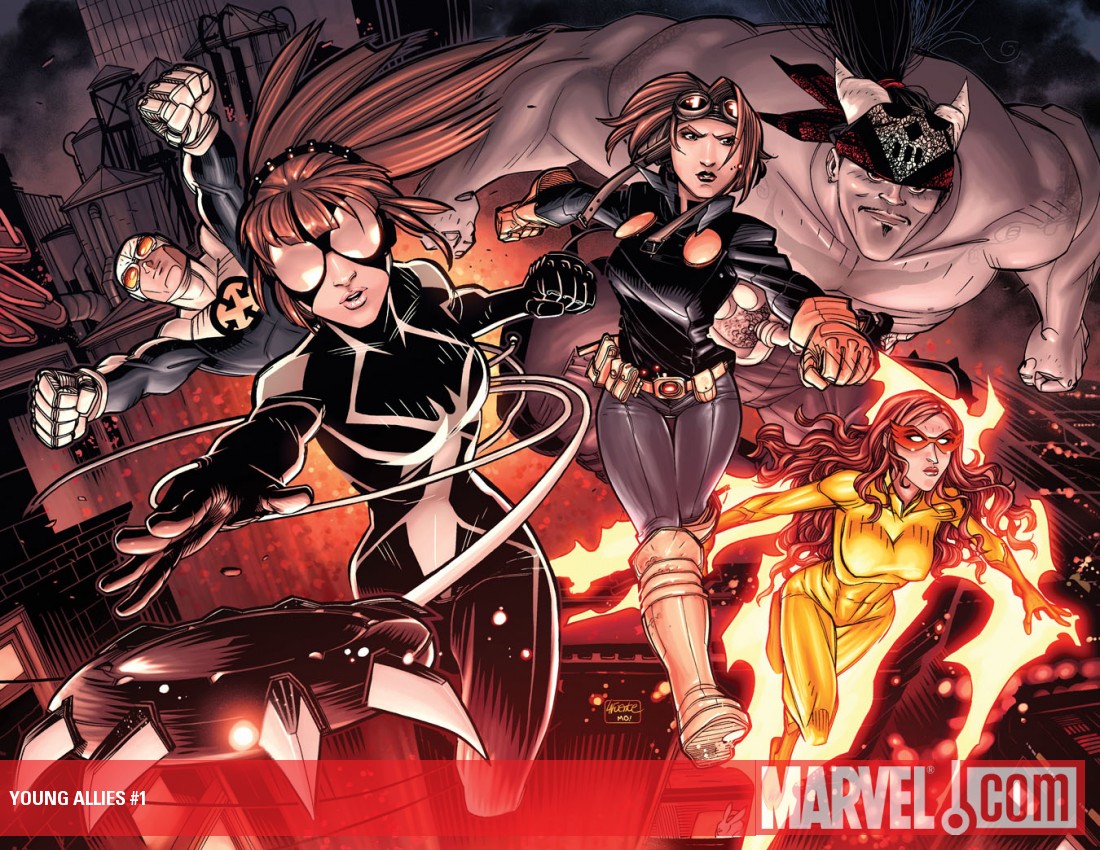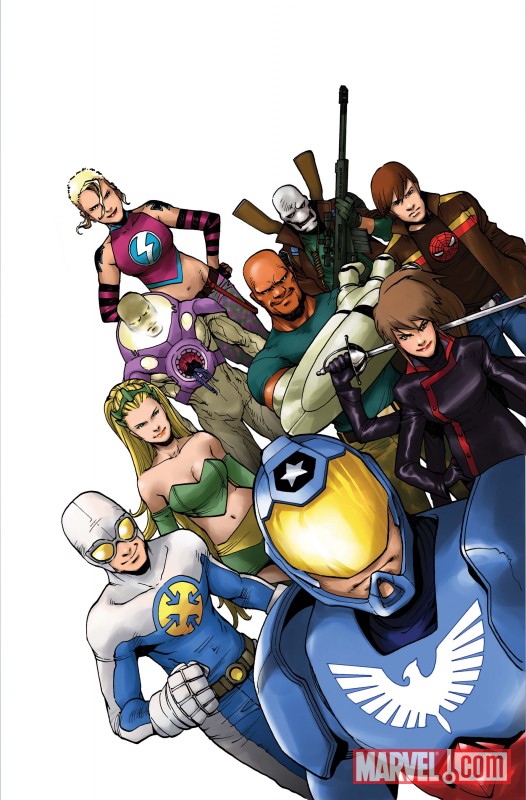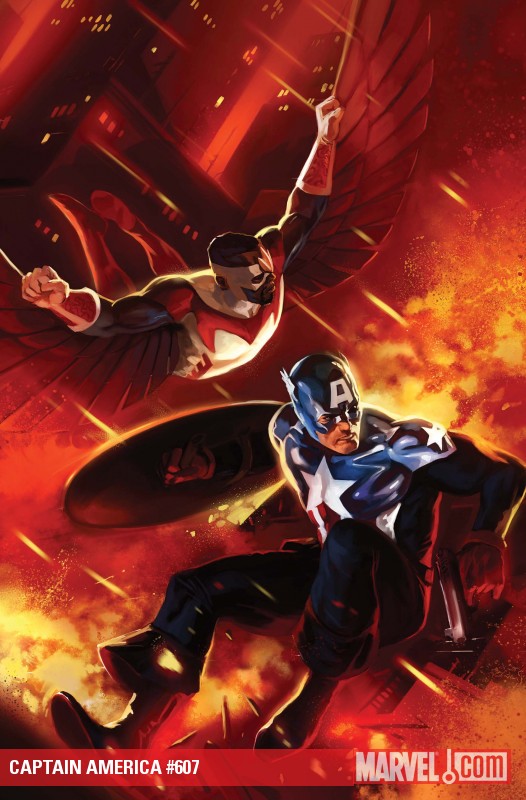 Three comics books drawn by yours truly are out this June. A brief note, including the release dates…
-Young Allies #1: The new series debut, starring Nomad, Firestar, Gravity, Araña and Toro! Release date, June 9th. UPDATED with a Newsarama preview of the issue! EVEN MORE UPDATED! Here's the preview, commented by yours truly at Zona Negativa (in Spanish)!
-Age of Heroes #2: Second instalment of the anthology introducing Marvel's Heroic Age. We've got 11 pages devoted to Gravity, written by Sean McKeever and pencilled by me, serving as an introduction to the events presented in Young Allies #1. Not like you have to read these to understand those but… They're really cool, so I'd grab this one anyway!
-Captain America #607: If I'm counting right, this one includes my last eight pages of Nomad's solo adventures. And it's some real good stuff from Mr. McKeever!
There you go! And please do not panic, this is not going on forever. Next month we're back to good old one-comic-book-a-month routine…